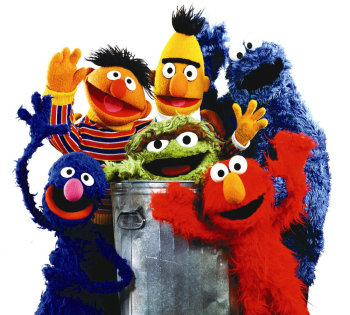 Job Opportunities
Internships
Working at WVPT
Job Opportunities
Internships
Web Production Intern
To prepare, publish and maintain website content through the company's content management system. Interns may also support Interactive Producers in content research, development, production, and creating procedure documentation. WVPT.net is a dynamic interactive platform that enhances our brand and expands the SVETC presence 24/7; users depend on it for timely content and ondemand videos.
Click here to download the PDF full listing of the Web Production Internship
Marketing and Communications Intern
This is an ideal position for a Marketing, Communications or Public Relations major interested in new media & television, in building his or her portfolio of writing samples, and interested in social media.
Click here to download the PDF full listing of the Marketing and Communications Internship
Community Engagement Project Intern
The WVPT Community Engagement department extends the impact of public broadcasting through a variety of media services, materials and collaborative activities designed to engage individuals and foster community by addressing issues of concern. Interns provide support for our community engagement initiatives and donor events.
Click here to download the PDF full listing of the Community Engagement Internship
For additional information please contact Donna Meyerhoeffer at This email address is being protected from spambots. You need JavaScript enabled to view it..
Working at WVPT
Working Environment
WVPT--Virginia's Public Television, producing the best local programming on television and conducting stimulating education and community service projects, has a vibrant, creative working environment. Open communication and employee appreciation stimulates professional growth and creative expression for a satisfying work experience.
WVPT's Benefits
401K Plan for Employees

State-of-the Art Health Plan
Flex Benefits Plan
Competitive Holiday, Vacation, and Sick Leave Compensation
Tuition Reimbursement for Approved Classes
Applying for Jobs at WVPT
Inquiries on job openings may be made by phone to the Administrative Assistant to the General Manager
All current job openings are posted in various newspapers and other pertinent publications
In response to a job opening, forward the necessary, fully completed materials to WVPT before the stated closing date

Resume
Cover letter
Any other requested materials stated in the job listing

Resumes are reviewed and interviews scheduled by the appropriate Department Head
All applicants are sent a letter after the position has been filled
Blanket job applications are held for six months


Preparing for the Interview
Plan appropriate business dress
Bring required materials: examples of previous work, proof of certifications, etc.
Be prepared to answer questions about work history and work habits
Come with your questions


Human Resources Contact
This email address is being protected from spambots. You need JavaScript enabled to view it.">Donna Meyerhoeffer, Administrative Assistant to the General Manager
WVPT—Your Source for PBS and More!
847 MLK, Jr. Way
Harrisonburg, VA 22801
Ph: (540) 434-5391
Fax: (540) 434-7084