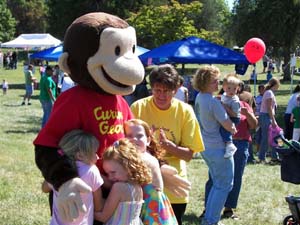 You're in good company with WVPT!

Every year many businesses and organizations partner with WVPT–Your Source for PBS and More! by sponsoring our television programs, pledge events or other special events. It is their commitment and generosity that allows us to provide our viewers – your customers, potential customers and employees – with high-quality programs.
No matter what type of business or organization you are or what your budget is, WVPT can offer a sponsorship opportunity for your company that provides valuable on-air exposure, which allows you to reach the people you want to reach.
To learn more please contact:
Charlottesville, Lexington, Lynchburg
and Washington D.C.
Anne Jolly
(434) 293-7006
email: This email address is being protected from spambots. You need JavaScript enabled to view it.
WVPT Corporate Underwriters and Sponsors

America of Virginia, Inc.
Augusta Health
Blakemore's Flowers
Blue Ridge Community College
Bluestone Vineyard
Cakes by Cathy
Campbell Print Center
Charlottesville Cooking School
Charlottesville Gas
Charlottesville Weekly
CommonWealth One Federal Credit Union
Community Idea Stations
Court Square Theater/Arts Council of the Valley
Dominion Resources Services, Inc.
DuCard Vineyards, Inc.
Eddie Edwards Signs
Factory Antique Mall
Farm Family Insurance Companies
Forbes Center for the Performing Arts
Frazier Quarry
Geometry Global/New Virginia Tractor
Hamilton's Restaurant
The Ivy Group
Ivy Publications
JoyFM Radio
JPB Media
LD&B Insurance and Financial Services
Mama's Caboose
MH Swanson & Associates
Monticello Media
Morgan-Miles Picture Frames
New Star Wellness Center
One Block West
The Oratorio Society of Virginia





The Paramont Theater
PB Mares, LLP
P. Buckley Moss
Purple Foot
Reuwer Auctioneers, LLC
Rockingham Group
Rocky's Gold & Silver
Scarpa
Sentara RMH Orthopedics & Sports Medicine
Shentel
Shenandoah Valley Art Center
Shenandoah Valley Regional Airport
Shenandoah Valley Electric Cooperative
Shenandoah Valley Music Festival
Shenandoah Valley Technology Council
Shenandoah Water and Coffee
Star Hill Presents
Three Notch'd Brewing Company
Valley Health
Virginia Arts Festival
Virginia Christmas Tree Growers Association
Virginia Farm Bureau Federation
Virginia Film Festival
Virginia Foundation for the Humanities on behalf of Virginia Festival of the Book
Virginia Horse Industry Board
University of Virginia Children's Hospital
University of Virginia Community Credit Union
The Rector and Visitors of the University of Virginia on behalf of its Medical Center
Walmart Distribution Center #7045
Whole Foods - Charlottesville VA
WMRA-WEMC Radio Network
WNRN