DOWNTON ABBEY SEASON 6 PREMIERE PARTY
DOWNTON ABBEY CHARLOTTESVILLE VIP EVENT

Come celebrate the premiere of the final season of MASTERPIECE: Downton Abbey in style! Tickets are available for a private VIP reception hosted by The Paramount Theater starting at 6:30pm, featuring "Downton Abbey inspired" food, drink and entertainment. The reception will feature a scotch tasting sponsored by Virginia Distillery Co., an antique jewelry display in partnership with Keller & George jewelers, live entertainment and a presentation by guest speaker, Erik Linstrum, Assistant Professor of History at the University of Virginia who will host a talk titled: "The Decline and Fall of the Aristocracy: Downton Abbey in the Twenties and After." All proceeds from the event go to support WVPT and the Paramount Theater.
At 8:30pm The Paramount will open its doors for a FREE screening event of episode one, Season 6 of MASTERPIECE'S Downton Abbey. All are welcome.
Support WVPT and The Paramount Theater by purchasing your VIP Reception ticket at : http://www.theparamount.net/2015/wvpt-the-paramount-present-downton-abbey-season-six-premiere-party/
Costumes and period dress are encouraged for the event.
Sunday, January 3, 2016
VIP Reception begins at 6:30 PM
Free Screening Event Open to Public at 9:00 PM (Doors open at 8:30PM)
DOWNTON ABBEY HARRISONBURG VIP EVENT
Please join us for the VIP Premiere Party Reception from 7pm to 8:30pm hosted at Court Square Theater. Purchase of your VIP ticket gives you access to light hors d'oeuvres by Mama's Caboose and wine from Bluestone Vineyards, a staged photo area with props from Valley Heirlooms (costumes/period dress encouraged!) and a special sneak peek of MASTERPIECE'S latest American drama, Mercy Street, premiering on January 17th. All proceeds from the event go to support WVPT Public Media and the Arts Council of the Valley.
All are welcome to experience the final season premiere of MASTERPIECE: Downton Abbey Season 6 with a FREE screening, open to the public. Court Square Theater will open its doors for the general public at 8:30pm (screening begins at 9pm) with free tickets available in the commons outside of the theater. Concessions will be available for purchase.
Support WVPT and the Arts Council of the Valley by purchasing your VIP Premiere Party Reception tickets at http://www.valleyarts.org/films/downtonabbeypremiereparty
Sunday, January 4, 2015
Private Premiere Party at 7:00 p.m.
Free Screening Event Open to Public at 9:00 PM (Doors open at 8:30PM)
A special thank you to our event sponsors: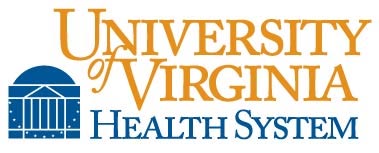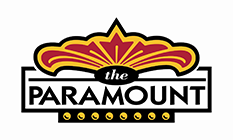 TICKETS AVAILABLE NOW
Online: http://www.theparamount.net/2012/downton-abbey-season-three-premiere-party/
Phone: 434-979-1333
Box Office: 215 East Main Street, Charlottesville, VA
Monday - Friday, 10AM - 2PM